CHAOPRAYA MAHANATEE RIVERSIDE DEVELOPMENT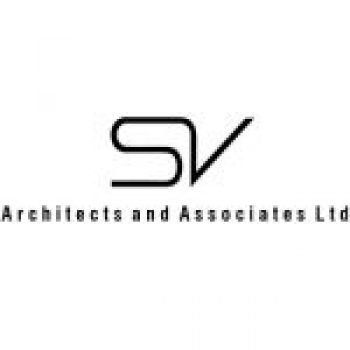 @

SV ARCHITECTS AND ASSOCIATED CO., LTD.
Ask owner
บริการออกแบบทางด้านสถาปัตยกรรมภายนอกและภายใน
ประเภท: นักออกแบบ (Designer), สถาปนิก (Architect), ออกแบบภายใน (Interior), ออกแบบสถาปัตยกรรม (Architecture), การออกแบบภูมิทัศน์ (Landscape)
Whatever your design requirements may be from a standalone residence to a Grade A office or hospitality, an exhibition space or an integrated transportation hub. "SV always commits to design excellence, innovation and high level of aesthetic" 
CHAOPRAYA MAHANATEE RIVERSIDE DEVELOPMENT 
Aptly named as the Mahanatee the hotel stands visually connected with the pristine Chaopraya river and the new Thai Parliament within initial entry into the premise, the hotel's reflection and its beauty is reflected through the cascading flow of landscape angled perfectly to optimize the view of the river and the backdrop of the old town Bangkok spread behind the new Thai Parliament located 300 meters close to the parliament, building height regulation will solidify it as a permanent view for the hotel to enjoy. Designed with elegance and glamour to reflect the River of kings, the hotel brings out an invaluable quality in terms of design, location and experience It reflects the rich and prosperous lifestyle Chaophraya gave to the people through the history of time.